Main functions:                                                                       
1. Full HD LED screen, support display models (Horizontal/Vertical) etc.
2. Multi-groups of on/off time schedule could be setted remotely and control the display through Internet.
3. Interactive touch function(optional infrared touch or capacitive touch).
4. Scrolling texts are available, various display modes for titles (Fonts and colors of letters, background clolors, the relative attributes of rolling dirctions in horizontal or vertical could be adjusted).
5. Support uploading files through Wifi and cable network.
6. Support sigle screen or  dual screens, play same or different video files and audio contents in these two screens.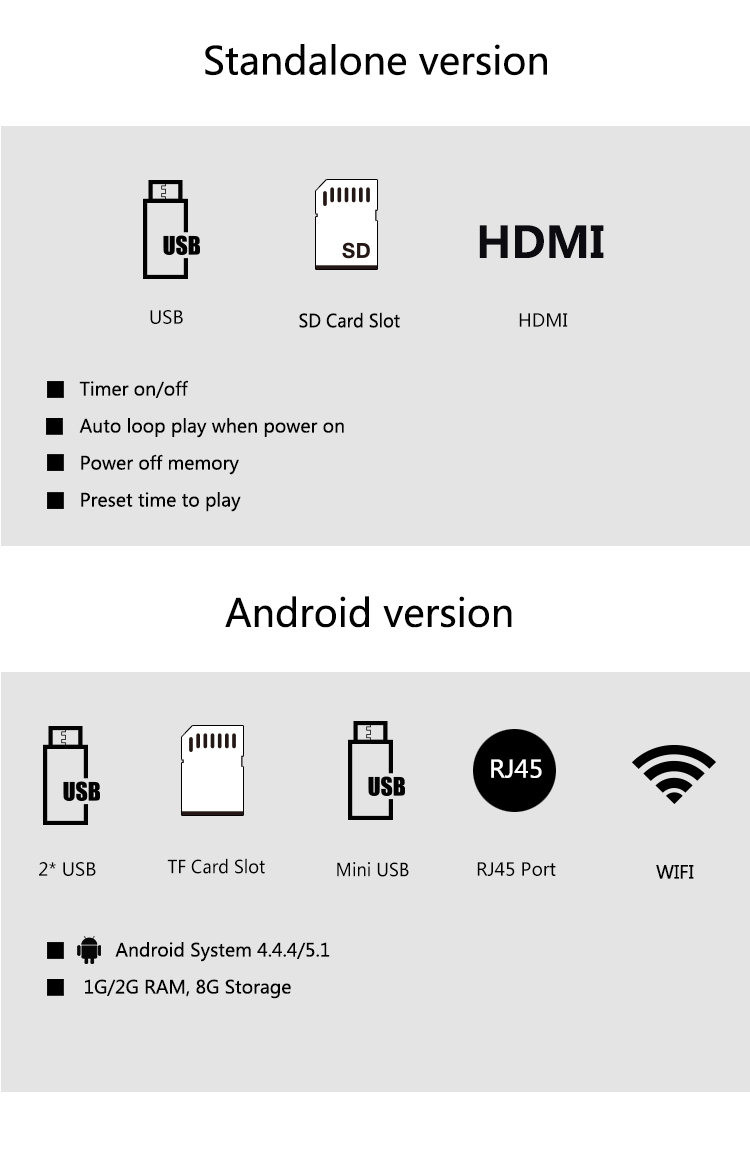 Stretched bar-type screen applications:
Transportation; Airports, Bus / Train Stations, Subways
Advertising; shopping centres, retail stores, restaurants, fast food chains, bars
Gaming; slot machines, roulette,
Public information; Government buildings, elevators, offices, Museums
Our screens are assembled with full industrial grade components to ensure the highest standards of reliability and some screens can do up to 2000cd/m2 brightness  and excellent contrast!
Other more applications, please contact us for more info.