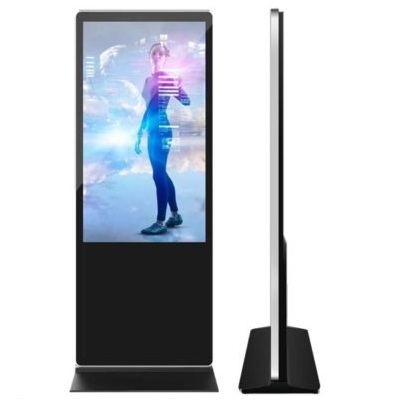 Private Order
Individually Tailored
Product Logo
Silk screen, Sticker
Machine software function
Inquiry software, interactive software, etc.
Machine color, Style
Spray paint, Custom
Machine interface
Choice, Customization
Tempered glass panel
HD tempered glass, hard, explosion proof, high transparency
Scratch prevention
Protect the screen from being scratched and scratched
Heat resistant and cold resistant
It is 2~3 times of ordinary glass and can withstand temperature changes above 150C
Anti shock
The impact strength is 5~10 times that of ordinary glass, which improves the safety effect.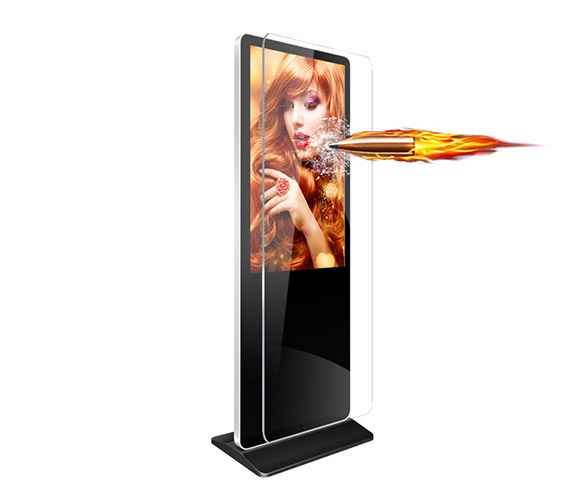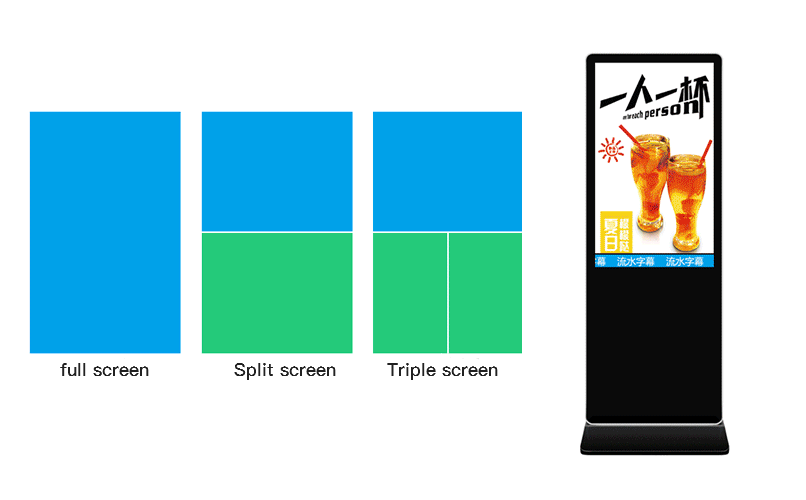 Split screen demo
Intelligent one button split screen for simultaneous playback of multiple programs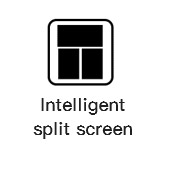 The machine is equipped with split screen software and built in multiple basic split screen templates. Video, Picture and text are played simultaneously.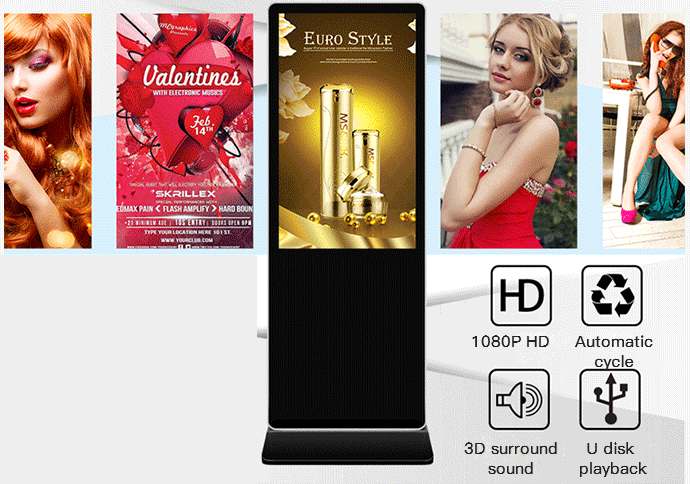 U disk playback
Simple and fast, plug and play
Copy the content you want to play to the U disk first.
Insert the USD flash drive into the Usd port of the machine and wait for the machine to copy the contents of the USD flash drive to the built in storage.
Unplug the U disk machine to automatically play content
Remote release
online advertising machine manages  release anytime, anywhere.

The online version can remotely control / publish / manage advertising machines through a computer, and the factory provides a self-developed coral island distribution system.
Optionsal Android / Windows System
User can choose according to their own habits and required configuration.
Windows System
The new upgraded Windows touch operating system covers all the functions of the computer, and the mode of information release, interactive query, electronic filp book, etc.
Watch varity shows
Surf the internet
Play games
Android System
Android 5.0 original ecosystem, support HD video, Picture playback, smooth interactive query
Built in wireless wifi
Support for custom apps
Work, entertainment